Do you want to become a Cleveland Guardian? Now is your chance!Starting Sunday, March 19th, the Cleveland Guardians and Burning River are hosting a 12-week training program for those 18 years old or older to teach YOU how to play
Come hang out with the Cleveland Guardians! We are doing a Brewery Tour of the greater Cleveland area and our second stop is MadCap Brew Co. in Kent, OH. Players will be there to meet and greet our fans as
Come hang out with the Cleveland Guardians! We are doing a Brewery Tour of the greater Cleveland area and our first stop is Masthead Brewing Co. in downtown. Players will be there to meet and greet our fans as well
The Cleveland Guardians welcome you to a great day of roller derby action on Saturday, April 30th! Come see what the sport of roller derby is all a bout and enjoy TWO FREE GAMES. Venue: North Olmsted Soccer Sportsplex31515 Lorain Rd,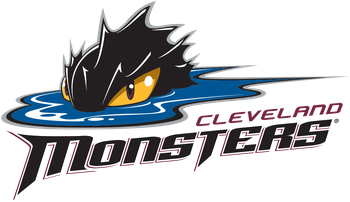 Tickets for the January 28th, 2022 Cleveland Monsters game against the Wilkes-Barre Scranton Penguins on sale now on the Cleveland Guardians webstore. We will be at the Rocket Mortgage FieldHouse kiosks, and in the stands selling 50/50 raffle tickets. Show up
Cleveland Guardians merch is now available at: https://store.clevelandguardians.com More merch to be added soon. Thank you for your support.
Interested in joining the Guardians? Contact us at our facebook page.Practices and learn to skate sessions will be beginning again soon based on easing of Covid regulations for contact sports.The Cleveland Guardians are looking forward to lacing up with you.
4/11 - @ Detroit (round robin with Harm City)5/9 - Home round robin (Pittsburgh and Houston)5/23 - 5/24: @ Capital City (round robin with Wisconsin)6/12 - 6/14: Roller Derby Tournament7/25 - @ Rochester (round robin with Montreal)8/7 - 8/9: Summer
March 9 - @ Detroit, MIMay 11 - vs PittsburghJune 14, 15, and 16 - Wheels of SteelJune 29 - @ Rochester, NY (Flour City Fear & Casco Bay)July 13/14 - Round robin with FCF, CCH, and DetroitAugust 9, 10,