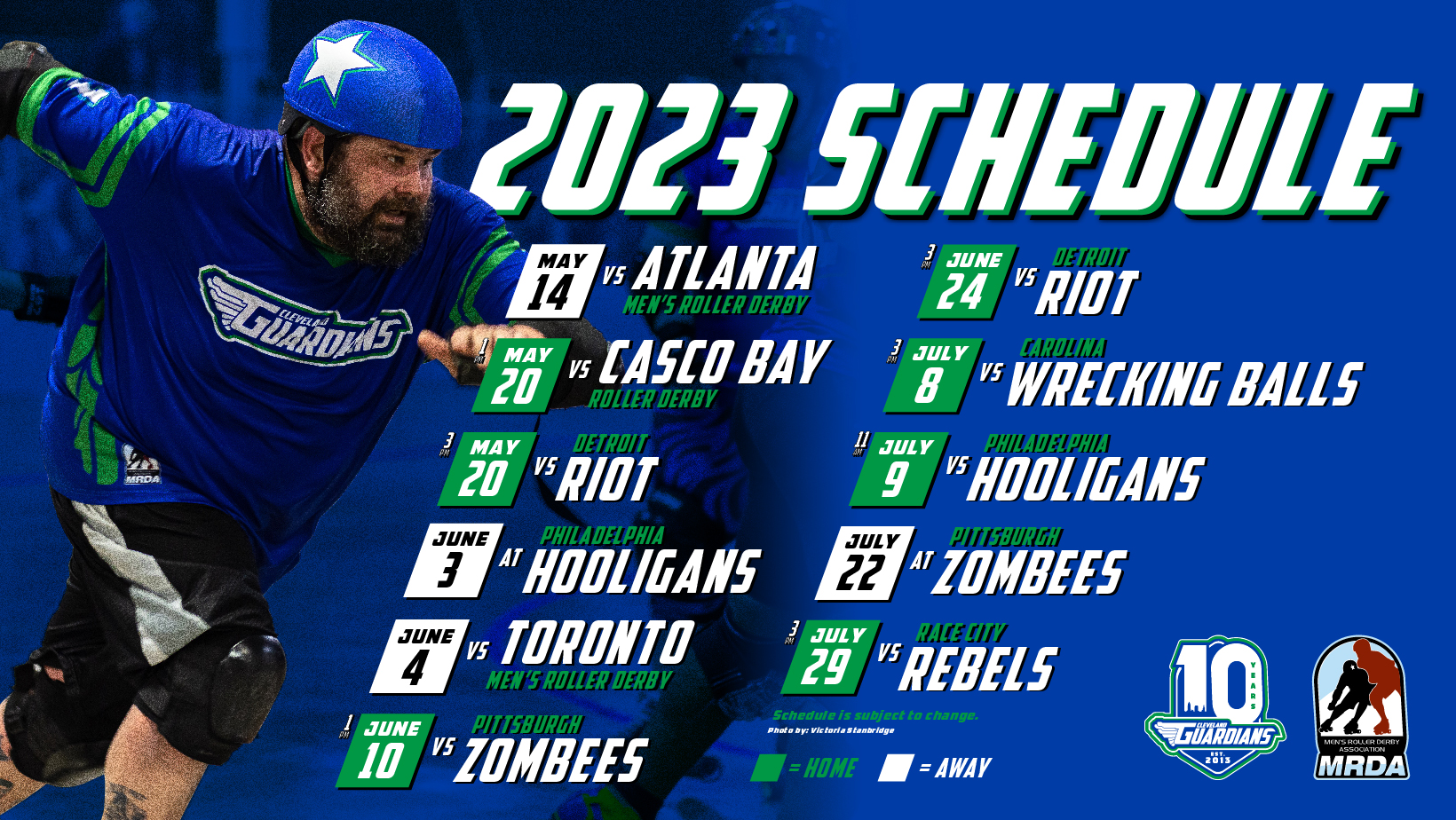 The MRDA season has started and we are pleased to announce our 2023 Season Schedule! We have four (4) away games and seven (7) matinee home games at our new home venue, Cleveland Heights Community Center - South Rink. These are some awesome
All Home Bouts are at C.E. Orr Arena in Euclid Additional details to follow!!!!!!! 3/10 @ Detroit 4/28 @ Cincinnati HOME BOUT 5/12 vs Chicago (Co-hosting w/Hell's Orchard Roller Derby) 5/13 - All-Star Boot Camp w/Baller Shot Caller & Scald Eagle 6/2 - Smarty Pants Boot
Cleveland Men's Roller Derby will kick off an exciting new season at The Wheels of Revolution: Detroit Men's Roller Derby on Saturday, March 26th. Saturday, May 7th, the Guardians will start their home season hosting Baltimore's Harm City Havoc! Complete Schedule: @Detroit -
Roller derby equipment options can be pretty overwhelming for a new or potential skater. Choosing the right equipment for you is important but how do you know where to start? I'll try to give you some ideas of what to look for. Your helmet is the piece of equipment that will be most likely to save your life, or at least maintain your quality of life if really horrible things happen. Your skates and your pads will help you prevent injury, but your helmet protects your brain. The rest of your body can heal, but once your brain gets busted it's going to stay busted. The three types of helmets that are commonly seen out on roller derby tracks are skateboard helmets, hockey helmets, and bicycle helmets. All three types have advantages and disadvantages. Let's talk about all three categories.
Hey there, derby fans! I'm Big Dan Hero ("Hero" for short) and I'm one of our skaters here at Cleveland Men's Roller Derby. I'm going to be blogging here at CMRD every now and then to talk about derby-related stuff
Put on some skates and join us at Rec O Rama Roller Derby Wednesday at Brunswick Skate Station! $5 if you're skating or no charge if you want to just stop by on foot and see what it is we do.