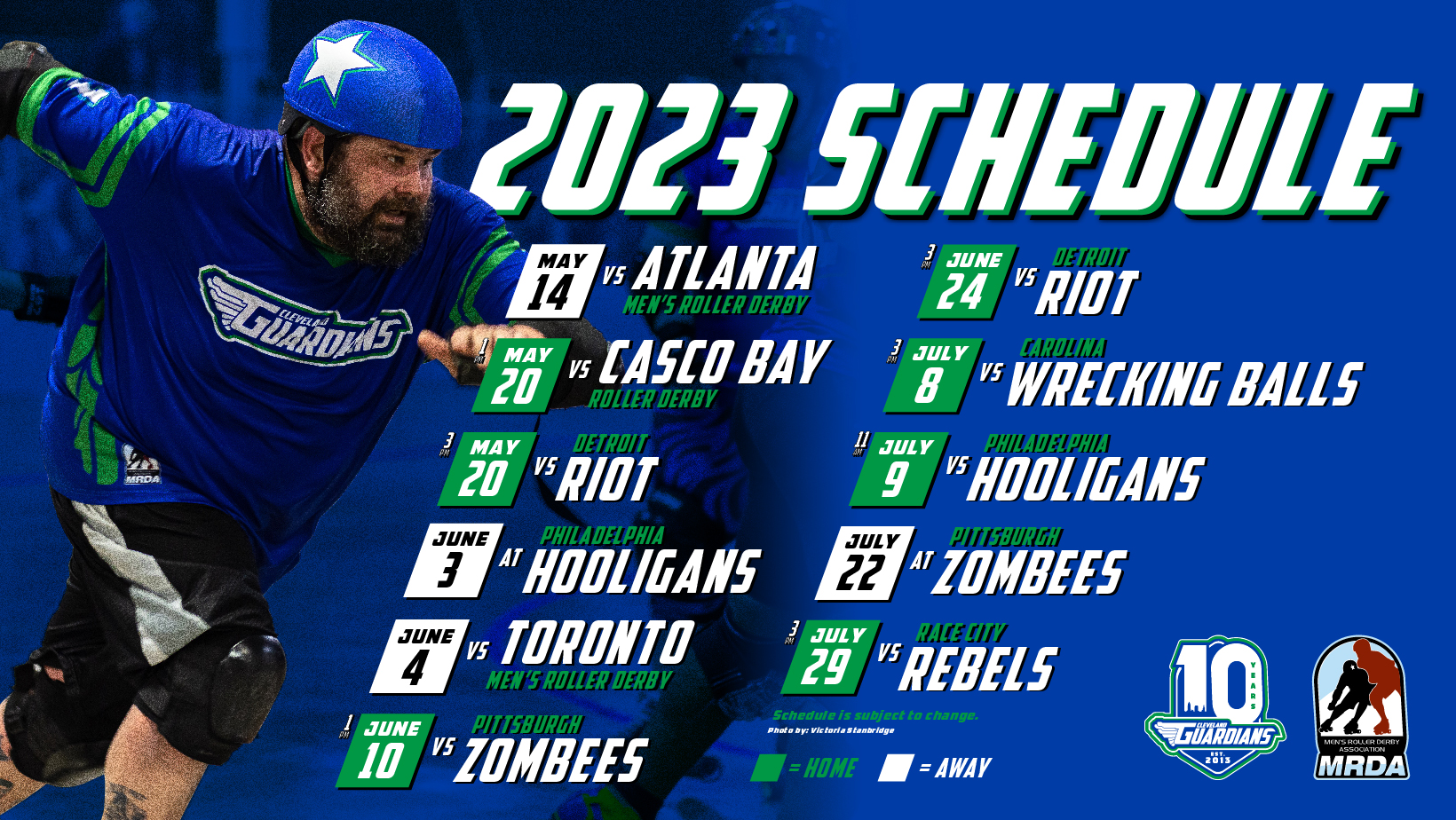 Introducing our 2023 Season Schedule!
The MRDA season has started and we are pleased to announce our 2023 Season Schedule! We have four (4) away games and seven (7) matinee home games at our new home venue, Cleveland Heights Community Center – South Rink.
These are some awesome bouts coming up for our 10-year anniversary season; we have Men's Roller Derby Association teams from across the country coming to The Land including Detroit Riot, Casco Bay, Philadelphia Hooligans, Carolina Wrecking Balls, Pittsburgh ZomBees, & Race City Rebels as well as an away game against Atlanta, Pittsburgh, Toronto, and Philly.
Our home opener will be against Detroit Riot on Saturday, May 20th at 3pm! Tickets will be available soon online or at the event, so stay tuned!
See you on the track!